The Amphibious Sherp ATV's is Unstoppable No Matter The Terrain!
So, you've always been looking for a vehicle that will bring you wherever you want? The Russian Sherp ATV is a dream that came true… It climbs over obstacles as tall as 27.5 inches, swim like a fish, turns like a tank and is incredible in any situation. The best is that is pretty cheap for the value…
The Sherp ATV is the brain child of Alexei Garagashyan, a mechanic in Saint Petersburg, who has had an interest in unconventional solutions in traditional SUVs, such as building race cars, reports Auto Motor und Sport.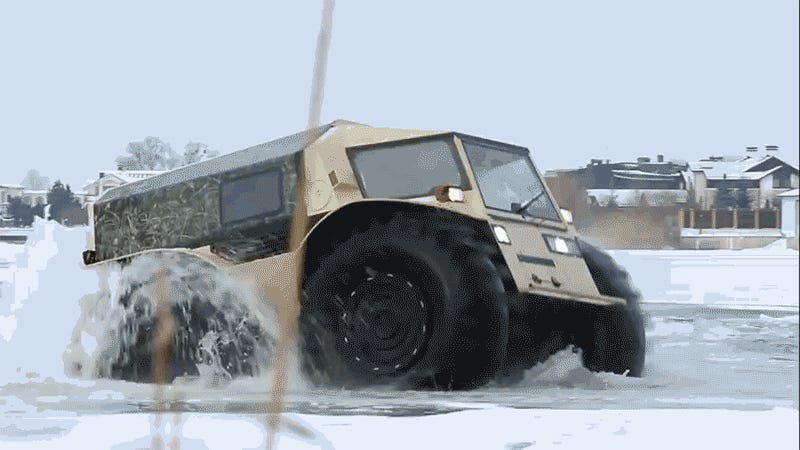 Previous to this mini monster, Garagashyan designed a buoyant off-roader, which led to the idea of motorizing four wheels. The entire idea of Sherp is focused around four huge low-pressure tires, which are the most noticeable attributes of the vehicle. It measures 11 feet long and can climb over obstacles as tall as 27.5 inches.
On land, the massive wheels move like tank treads in that, they lock up or slow up one side to turn. Combine them with skid-steer and it can turn in its own length, as long as it is 8.2 feet apart from an object. Sherp is equipped with a water heater, analog devices and display and halogen headlights.
Source: Daily Mail
(navigate in the tabs to view more related videos)